Yathiraja Tirunakshatra Vaibhavam
The latest in the series of online cultural programs from the Mandayam Srivaishnava Sabha, Sri Ramanuja Vaibhavam 2021 premiered on 29th and 30th of May 2021, on the Mandayam Sabha's YouTube channel (https://www.youtube.com/channel/UCaImtIOSXn3oPrijayH2mLA).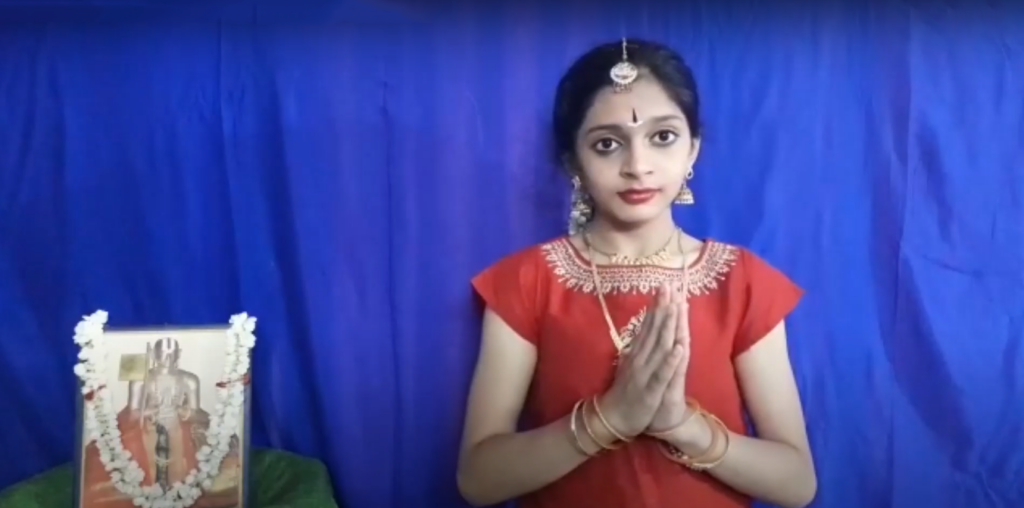 Kum. Anagha (Manegar Family) compeered the first day's program, which began with an invocation by Kum. Swadhaa (Nayakar family). Next was the President's address by Col.M.D.Sheshanarayan. Sri Sudarshana Prasad (Jaggu family) recited the Sharanagathi Gadya, Sriranga Gadya and Vaikuntha Gadya. Anjana and Swathi (Devashikhamani family) performed the Narasimha Kouthuvam Nrithyam, depicting the angry and affectionate faces of Lord Narasimha.  The first day's capsule's finale was the song by Kum. Anagha. 
First day program's video link: https://www.youtube.com/watch?v=M5eFEWVxzV4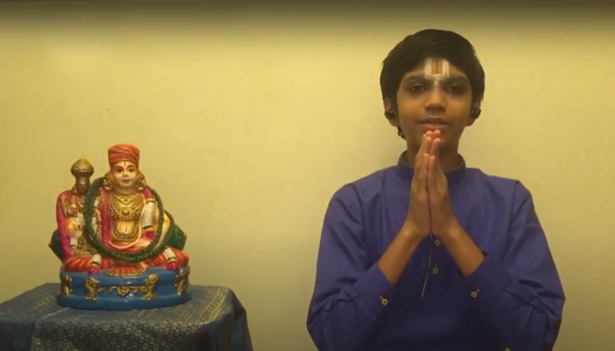 Compeer of the second day, Chi. Vishal ( Giddayyan family) began the program with a shloka. Smt. Saraswathi (Veerambudhi family) described the beauty of Ramanujacharya, and about his parents and teacher, through a song. Shelvapillai showed the Dashavatar to Sri Ramanujacharya in Melukote. This was depicted through a dance by Kum. Aditi Sarathy (Mandayam Kope family), Kum. Shreya Balaji and Smt. Ranjini (Mandayam Annadorai family). Smt. Prasidhya (Mandayam Shamarayar family) sang about the kind helpful nature of Sri Ramanujacharya. Followed by Mangalashaasanam by Smt. Saraswathi. Viewers were then treated to the Shathumarai of the Lord performed by Sri Sudarshana Prasad, who also recited the shlokas composed by Lakshmidasar. The Vote of Thanks was rendered by Sri Ravi Narasimhan, secretary to the Sabha. 
Second day program's video link: https://www.youtube.com/watch?v=Q3RxodYYYY8
It is heartening to note the increasing interest and participation of youngsters in the activities of the sabha, both in front of and behind the camera. The young compeers spoke in fluent Mandayam tamil. Most of the work behind the camera, including the videography and editing has been by youngsters of the community. The Sabha looks forward to continued and increased participation of community members in all future activities.
---
2020 North American Mandayams Virtual Meet
The first ever North American(NA) Mandayams Virtual Meet 2020 held on 21 November, 2020 was a grand success!
This was a maiden effort by the NA Mandayams organization to bring together the entire North American Mandayam community virtually. The current Covid related restrictions proved a blessing in disguise and helped in uniting the community across North America (living in SF Bay Area, Los Angeles/San Diego, Texas, New York/New
Jersey, Vancouver, Canada), and India.
The event was live-streamed on YouTube by Bay Area based Mandayam Sri.Koushik Kothagal. Kaushik hosted a very lively and interactive program with a quiz on SriVaishnava Sampradayam in between programs. Overall the event was very well received and appreciated by audiences from all over the world.

Event Facts:
The entire event being almost 4 hrs long comprised of 30+ programs, and included participation from around 20 Adults, 35 kids, and teens. It included cross border (USA & Canada), and cross country (USA & India) collaborations. The programs were a delightful mix of tradition (depicting Bhagvad Ramanuja, Divyadeshams, Shlokams etc),
classical & contemporary dance (Bharatanatyam, Kathak, Fusion), comedy musical skit, magic show and a multitude of classical Indian and Western/Jazz musicals/recitals using instruments such as: vocals, violin, piano, saxophone and more. On top of that there were also educational commentaries about things such as DIY MaNay making.
There were interesting anecdotes related to what went on Behind the Scenes of making the videos, and fun facts.
Sincerely,
– NA Mandayams Board
---