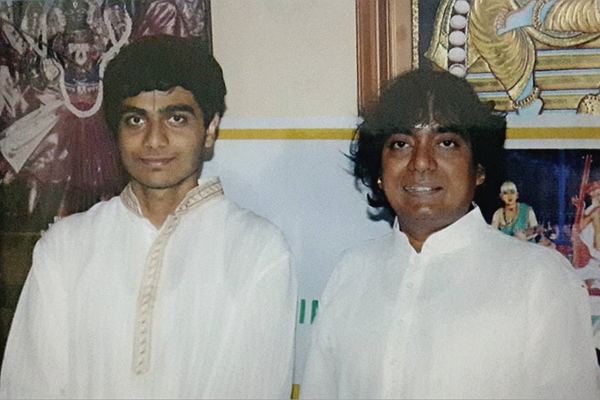 Vishnu with Guru Mandolin U Shrinivas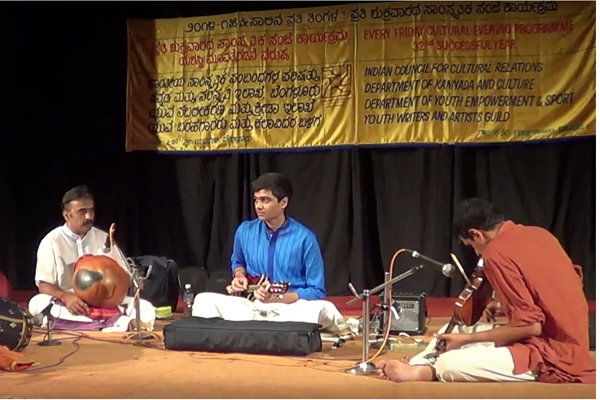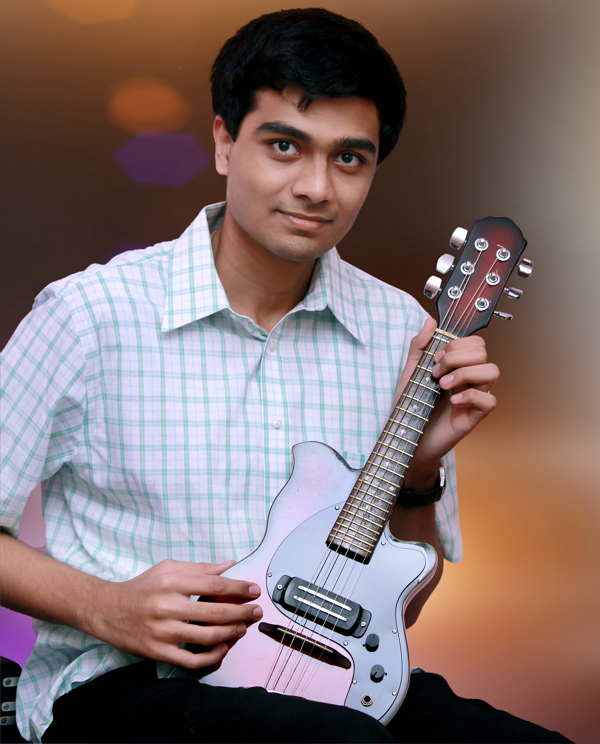 Vishnu Venkatesh is a disciple of Padmashri Mandolin U Shrinivas and U Rajesh. He has been giving many concerts in and outside India. His album, "Raga Saanidhyam" was  released by U Shrinivas in 2013. His "Arangetram" was initiated by his guru under the school "Shrinivas Institute of World Musique (SIOWM)" which was attended and blessed by U Srinivas.
He has received the "Prathibhakankshi" award by Sri Rama Seva Mandali. He was invited by his school M E S kishora Kendra, 2015, and was felicitated with an award,  "Kishora Prathibhe", which is a privilege, for his  recognition in music.
He has performed in various temples and fine arts socities in and around Bangalore and Chennai. He was invited to Bahrain, from "Indian fine arts association" to perform for a memorial concert for his guru U shrinivas.
Vishnu is the son of M G Venkatesh and great grand-son of S S Sharma. On the academic front he has done his B.E (E & C) , and M Tech, from R V College of Engineering. Presently working as a senior engineer.
Vishnu can be reached at: Contact:  +91 9845009944 / +91 9980111145,  Email: mandolinvishnu@gmail.com