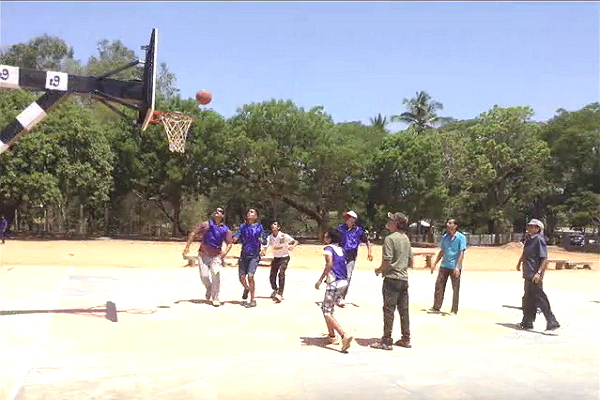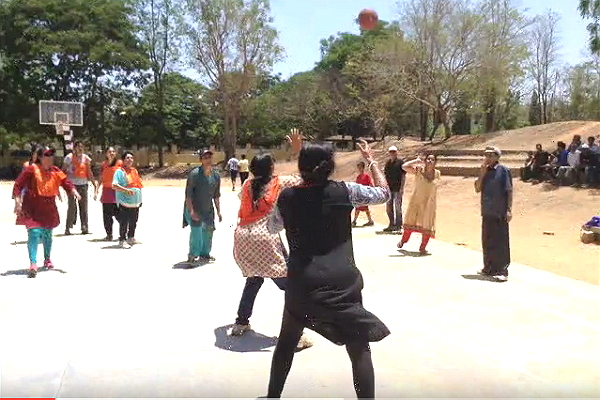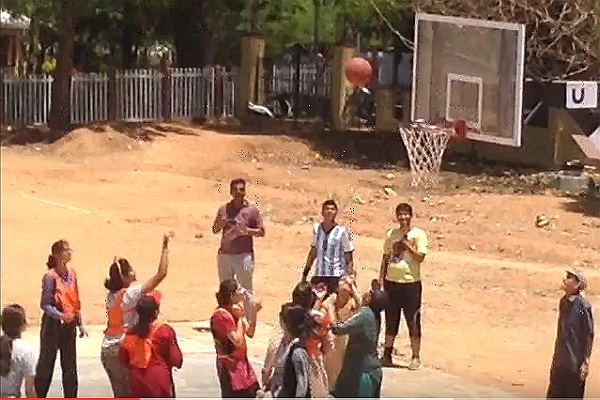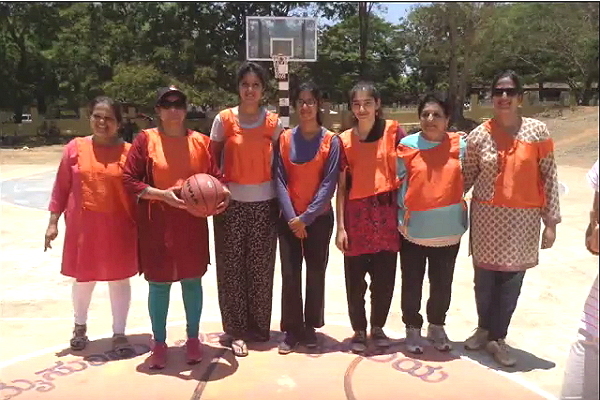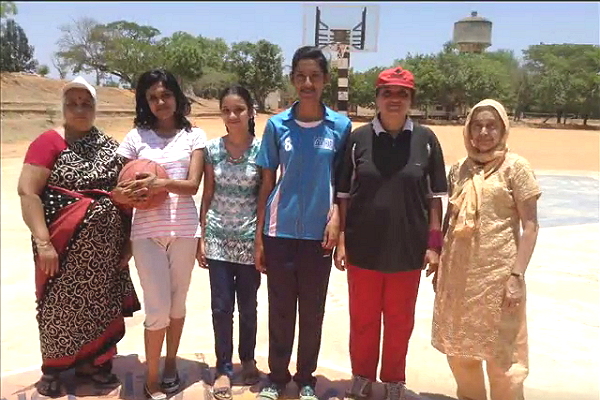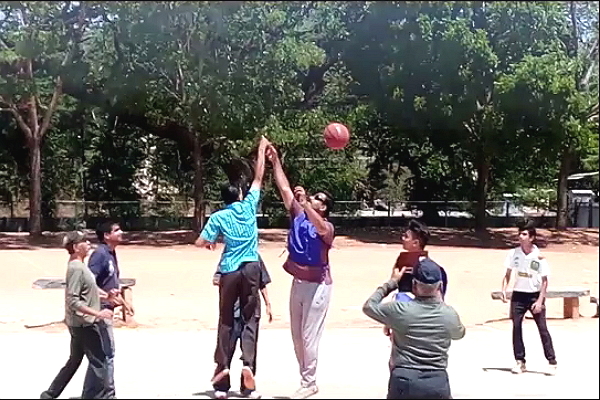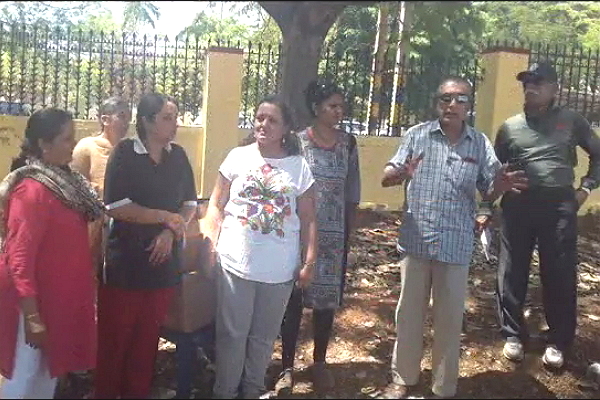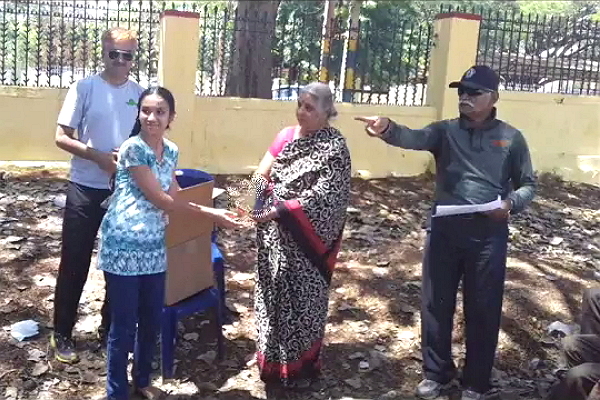 http://salsiando.com/finelit/3281 CENTENARY CELEBRATION SPORTS ACTIVITIES REPORT – "BASKETBALL" HELD ON 01 MAY 2016 AT  MYSORE
http://divipiso.com/rtyre/2616 The Mysore champions and members of Sabha displayed an amazing sportive spirit. The Basketball court was decked up well.  All members gathered well in time to receive the chief guests. The punctuality of Mysore members needs to be applauded.
source url The event was inaugurated by Mr. Jayasimha M D, President of The Mandayam Srivaishnava Sabha, and a stalwart of our own YMMA. Sri M A Dwaraki, former Secretary of Mandayam Sabha and National Basketball player, was also present and spoke a few words on Late Sri M A Radhakrishna in whose memory the prizes were sponsored.
go site It was reassuring to see the young, not so young and the seniors taking part in the game.  All played to their optimum best and ability, displaying high degree of enthusiasm. The hot sun did not diminish their spirit.
follow url Based on the earlier experience, Centenary Celebration Committee and the Mysore champions sent out regular communication to all concerned using all available channels to get registration by members. This resulted in 4 mens team and 3 ladies team taking part in the event. A total of 25 men and 20 ladies took part. it is to the credit of Mysore that the ladies, again proved their mettle to show, how serious and dedicated they are in making the event successful.  All teams participated with fervor in a truly competitive spirit.
here Mysore Mandayam's, both youth and seniors had a field day.  Some members, CCC committee members, and players from bangalore also joined the Mysore team and added more hue to the event. Senior spectators enjoyed the determination displayed by the participants to win.  All had hearty conversation, over a sumptuous break-fast and delicious lunch.
enter site The entire event was another land mark triumph to Mysore Mandayams.
http://uplaf.org/wp-config.php_/kĂ Ć Ă â Ă â Ă â Ă Ć Ă˘â ŹĹĄĂ â Ă â Ă Ć Ă â Ă â Ă˘â ŹĹĄĂ Ć Ă˘â ŹĹĄĂ â Ă â Ă Ć Ă â Ă â Ă â Ă Ć Ă˘â ŹĹĄĂ â Ă˘â ŹĹĄĂ Ć Ă â Ă â Ă˘â ŹĹĄĂ Ć Ă˘â ŹĹĄĂ â CONGRATULATION ALL WINNERS
go site SENIORS SHOOTING
How To Get Viagra Prescription in Provo Utah LADIES
http://diebrueder.ch/piskodral/9309 1.       PUSHPA
http://www.judithschlosser.ch/?ityrew=opzioni-digitali-strategie-la-gabbia&22f=99 2.     PADMINI SRIDHAR
WINNERS MEN
1.       TEJAS
2.       NIKHIL
3.       SRIDHAR
4.       RAMNUJAM
5.       BADRI
6.       SAMPATH
RUNNERS UP MEN
1.       RAGHAV
2.       AVYUKATH
3.       SRINIDHI
4.       SRIDHAR MANDYAM
5.       M D JAYASIMHA
6.       SRIKANTH M K
WINNERS LADIES
1.       MALINI SRINIVASAN
2.       LAVANYA
3.       ANAGHA
4.       NAGAMANI
5.       REKHA
6.       PADMAJA
7.       SURABHI
RUNNERS UP LADIES
1.       PADMINI SRIDHAR
2.       PUSHPA
3.       PADMA SHRE
4.       AISHWARYA
5.       SHRIYA RAGHU
6.       MEGHANA
SHOOTING FOR SENIORS
MEN
LADIES
Centenary Celebration Committee congratulate and thank all the participants, volunteers, Mysore champions and Maharaja College administration for their support in making the event a grand success.